London is one of the most amazing cities in the world filled with culture, people and history but it is notoriously bad for your student budget. Especially when you are an international student, it's hard to know what's a good deal and what's a waste of money. In a foreign city with so much going on, managing finances can be overwhelming. Here are a few tips for international students that could help you live the London lifestyle without the ridiculous price tag.
1. Eat In
Although London is home to many amazing restaurants, your best option money-wise is to exercise the ancient craft of cooking. Meals out every night will undoubtedly run you out of money before the semester's end. Buying a few groceries and putting something together for yourself is not only cheap but rewarding. Things taste better when you put the effort in yourself (or so I'm told, I myself am a professed cooking novice!). But even if you are like me and don't fancy yourself a person of any culinary talent it's very easy to look up some recipes and watch some tutorials. Give it a try and you might surprise yourself.
2. Get student discounts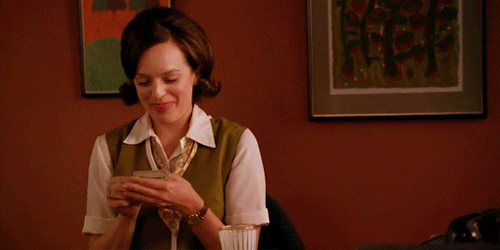 You can stay up to date with student discounts you might not know about with sites like Student Money Saver but it never hurts to ask no matter where you do. Movie theatres, clothing stores and more will often offer discounts even if it is not advertised. Some will ask for your ISIC card or university ID card. There are also sites like StudentUniverse that don't require your ISIC card and gives discounts on uk flights, hotels and student travel packages.
3. Get a job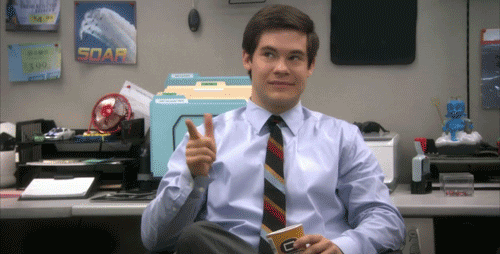 Yes, you are a student and you want to enjoy the student life but you should consider the value of a part-time job. It gives you workplace experience which can help you figure out what you want to do if you don't already know, help build your resume when it comes to real job searching time and you need a reference, and give you some extra pocket money for student life. To find yourself a job in London check out sites like ratemyplacement.co.uk that help connect students and employers.
4. Don't pay covers
When you are going out on the town, you can save some money by being smart about covers. A cover, for those who might not know, is a fee you pay to gain entrance to a club. Some clubs can have covers that make it so you can't even afford to buy a drink inside. However, you can get in for free sometimes. If you look it up, many clubs don't charge covers until a certain time of night or at least charge less. Yes, you may feel silly being early but you're probably twenty pounds happier. Lots of clubs do special promotions as well that can help you go for less. Look it up on their websites to find student nights or specials. Sometimes promoters get students into clubs for free but be careful not to trust any old random who approaches you asking if you want to have a good time. Let's exercise some common sense and put safety first.
5.  Be smart about London public transport
Getting around London can sometimes be overwhelming for visitors, especially if you don't speak the language. Taxis can seem like the best option when you have no idea where you are going or how to get there. As reliable as they are, their prices are unreasonable as everyday transport. Instead, learn the value of walking! You may be surprised but I find I can get most places with a nice long walk. Just wear comfortable shoes and find your way with the maps that are placed around the city or bring your own. Bonus, free workout. If that's not your style then you can get an oyster card which will help you save money on all public transport including tube and bus and a student oyster card to save even more. The buses may seem confusing at first but they are actually much cheaper than the tube and once you get the hang of the maps at the bus station, its not too hard. Also, if you're using the train a lot then get a student railcard.
6. Text messaging and phone cards
Using your phone when studying abroad is always a complicated issue. Many programmes recommend buying an extremely cheap mobile for the basics and sticking to texts in the country. If you want to call out of the country then you can use a phone card or international calling plans. I recommend using Skype or some other internet based way of contacting home for less as you will almost certainly have access to internet in your student life.
7. Take advantage of free events
Keep up to date with free events going on in London with sites like Timeout London which has a whole section on free London. You can go see performances, get a haircut, check out some free national museums and hang out in a park for free in London. Most of the museums in London are free and definitely worth checking out.
8. Stick to a student budget
This may seem like a given but don't scoff and assume you'll be fine because your money doesn't always seem to last when you're a student in London. Make sure to sit down and actually write out how much you'll be expecting to spend, when and on what and budget yourself a certain amount. This will help you avoid the student cliche of living off of instant noodles at the ends of the semester due to poor planning.
9. Buy books second hand
University textbooks are ridiculously expensive these days and sometimes it can feel like teachers are just assigning them randomly (or because they wrote them). Buy your books second hand online or in second hand bookstores to get your knowledge for less (instead of holding your education hostage). Some second hand books are even cheaper if they've been written in but I actually appreciate a book being pre-highlighted for me. It's very Harry Potter and the Half Blood Prince. Additionally, you can sell the book right back when you are done with it and perhaps even get net gain.
10. University events
Universities try really hard to get the chronically lethargic student body to get involved when they are too cool for school but their events are really worth going to. Lots of times, Unis will offer free food, discussions or tours that can help you feel connected on campus and you get free stuff (you might actually learn something too). There are so many events that give out free things that you may never need to buy your own pen, frisbee or t-shirt again.
Studying abroad in London is an exciting thing but it can be easy to let your finances get away from you. Stay smart while at school and remember these few tips to make sure you get the most out of your experience. And don't forget to book your London flights, hotels and tours through StudentUniverse.co.uk
For more information on money saving tips check out Top Tips for Students: Money Matters.