At StudentUniverse we champion the independent traveller. We provide student and youth travellers (aged 18-25) with discounted rates on flights, hotels and tours to help make travel more affordable.
Travellers that book at StudentUniverse search for their precise requirements and we present them with unbiased and great value travel that precisely fits their needs. We believe that travel is an important part of enriching every young person's education and that booking independently  is the best way to truly tailor a perfect trip.
Here are 8 reasons we believe travelling independently is best:
1. Personal
When you travel independently you create the perfect trip for you. You don't have to fit in with package deals, or other travellers, the trip you take is the one you've decided on, and so will be infinitely more personal as a result.
2. Flexibility
By choosing to book your own flights, accommodation and tours you'll give yourself the most flexibility. You'll be able to select what and when you want to do things, and be able to cancel and move other activities if a particular destination or activity takes your fancy.
3. Cheaper
It's fairly well known that booking independently can work out significantly cheaper. There's no extra company trying to make money by getting you onto a packaged deal with a service charge, and you'll be able to move things around and select different activities that fit your specific budget.
4. Cancellation
What happens if it all goes wrong and you've paid thousands of pounds for activities you may not be able to take part in? By booking independently you're ensuring you're not tied in to a huge package deal and you can find other, more suitable things to do with the rest of your trip.
5. Adaptable
We know how it works, you visit a place, you totally fall in love with it and want to stay another week or two longer. By booking independently you have the maximum ability to change your trip if something comes up that means you want to do something else.
6. Research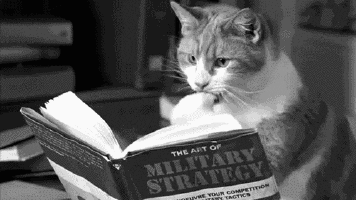 Booking independently can be an awesome way to research your trip. You'll read about a tonne of different opportunities and activities taking place, and then have the choice which ones you want to book. When you book a package deal, you're often tied into particular suppliers that the company you book with have relationships with.
7. Speed
Booking your travel independently can be as simple as searching for flights and booking the dates at the price you want. There's no need to read through, research and understand every part of your package to ensure you're getting a good deal, you know that you've got a great deal on your flights and are ready to find cheap hotels and activities.
8. Choice
Package deals are often very narrow and only entail travelling at a certain time with a certain airline. By booking independently you can book your travel at times convenient to on an airline you wish to fly with. The same can be said for hotels as well; by researching and booking independently you get the chance to see what you could get for a small amount above and below the packaged deal where you may find a great value hotel.
These eight reasons help show that travelling independently is for the best! You'll have greater flexibility, research the perfect trip for you and ensure it's as adaptable as possible. 
When you choose to book your next trip, do it independently at StudentUniverse and get a student discount on your flights, hotels and tours.